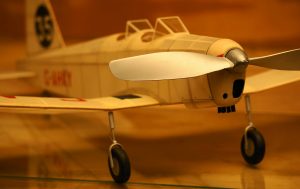 View/Purchase Miles M.18 24in Wingspan Plan
Hi all, it's a new year. Hope your 2021 is going well so far.
Things slowed down a bit over the holidays, but our modelers have finished their Miles M.18 models and they're ready to fly. In this update, we'll touch on details, final assembly, noseplug assembly and specifications. This will be our last build update.