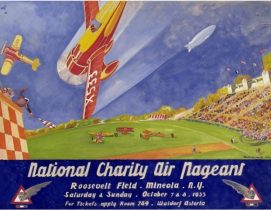 BOOKS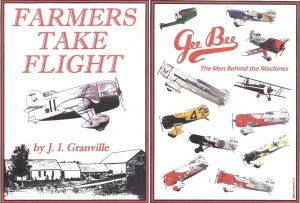 Farmers Take Flight IS Back in Print!
Gee Bee stands for Granville Brothers. All five New Hampshire boys were born in a farmhouse in rural Madison. Their youthful years were spent taking care of two oxen, a milking cow, and one horse. Protein food sources came from chickens, pigs, deer, rabbits, squirrels, wild turkeys, and fish. Vegetables were harvested from a huge garden. Potatoes were dug up early in the morning and left to dry while the children were in school (one classroom for all). After school, the siblings gathered the potatoes and stored them in their farmhouse cellar. Apple trees, peach trees, and wild berries provided fruit.
So, how could these boys become the artisans that built the 1932 (RI) Gee Bee airplane that won the national land speed record? All were intuitive and inventive, but by the time the elder Zantford ("Granny") was a teenager, he had made a wooden bicycle using round barrel parts for wheels, a multi-drawered desk with a side flip top upon which to place a kerosene lamp, and an adjustable farmgate to eliminate shoveling accumulating snow. At age sixteen, Zantford was even offered a patent for a manual adding machine, but he could not afford the $20 fee.
During the Golden Age of Aviation, their accomplishments included break-away landing gears, dual releasable controls, shock absorbers, and double split flaps. I am the daughter of Thomas Granville, and I have written a book, Farmers Take Flight. It tells the true story about their triumphs and heartbreaks. (Size 7"x10", over 55,000 words, and many pictures.)
Cost per book $29.95
To Order please email: junegranville@yahoo.com

Bringing you hard to find multi-media resources on the Gee Bee Story and the Golden Age of Aviation
VIDEOS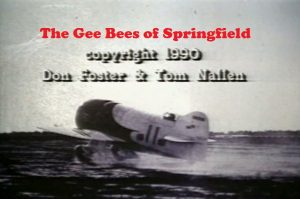 The Gee Bees of Springfield is a 30 minute documentary created and hosted by aviation enthusiasts and historians Tom Nallen and Don Foster in 1990. This documentary features interviews with the key players in the Gee Bee story including Granville Brother Bob Granville and chief designers Bob Hall and Howell "Pete" Miller all of whom are now deceased. Given these first hand accounts by the designers, builders and pilots of the original aircraft, this is perhaps the most accurate telling of the Granville Brothers and Gee Bee story recorded.